CLAIRVOYANT READING
$3.96 per min GST inc. Maybe Receive Offers via SMS.
CREDIT/DEBIT CARD READINGS
Clairvoyant Readings Australia
Psychic Central Australia has a team of truly gifted advisors who can give a clairvoyant reading or consultations over the phone or SMS. They are highly skilled psychics who can help you with questions about your life. They are well known to give accurate and intuitive answers to questions about love life, astrology, horoscope, family, work and career. They team of gifted psychics at Psychic Central are available to assist 24 hours of a day and 7 days of a week. The reason to approach a consultant is to gain a clearer insight into the future.

Who gives clairvoyant readings?
A person who is gifted with the ability to see clearly into the future gives a clairvoyant reading. This gifted medium works as an advisor to whom you can ask questions about your personal, professional and social life. The reader sees visions from the past as well as future which is not possible for a normal human being. This skill and gift given to them by nature make them the ideal mediums to predict and perceive visions of events that have occurred in the past or will happen in the future. A clairvoyant reader can come from any walk of life with a special gift to help people by seeing into their past, present and future.
How do clairvoyant Readers help?
The idea behind clairvoyance is to make informed and better decisions for the future. Knowing what the future can bring and what things can affect it, can help to make better decisions in the present. There might be an instance where we feel that certain things that are happening in the present day could have been different had related thing had been dealt differently in the past. Getting readings gives a chance to wipe out the negativity and think clearly and positively judging the present situation and future decisions.
Making informed decisions will help you to avoid negative impacts on your life, relations and career. A well-devised decision can eliminate the stress and tension that comes with the uncertainty. In the present day, the hectic lives that we are leading can be made subtle with such futuristic readings.
Psychic Central Australia Clairvoyant Readings
Psychic Central is one of the best psychic reading services in Australia that have Clairvoyants from different backgrounds. They belong to different countries and cultures and are well versed in the different psychic reading techniques. The callers can choose from the list of psychics associated with Psychic Central be reading their profiles on the website. You can check the availability and make an appointment with them for help with your readings and predictions. The gifted readers provide accurate, sensitive and intuitive advice for your questions about your work, love life, family life, astrology, horoscope and career. They evaluate the information that you give to them about your life.
The psychic readers are available through SMS (Text) as well as telephone lines. To contact the reader you feel suits you, send a text or message to the numbers mentioned on the website.
Take the time to browse, select and contact one of the Clairvoyant readers available from the menu. Contact them now for a valuable clairvoyant reading on 1300317600 $3.96 per min GST Inc (For Australian Callers Only). Our service may be higher from mob/pay phones. Or for credit card billing, call (02)91995370 to see what the future holds. Billing commences once you press "Ø".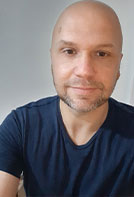 James, Pin: 2334
Psychic,Tarot
James is an experienced tarot card reader. As an empath and being highly intuitive, he's able to pick up on your energy. Caring and considered, he will offer clarity to your situation and help to guide you forward on your life's journey.
Call costs $3.96 per minute GST inc. May receive offers via SMS.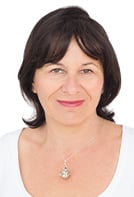 Ella Rose, Pin: 2813
Psychic,Clairvoyant,Tarot,Healer,Spiritual Counsellor
Ella Rose is a very experienced and highly trained Psychic Tarot reader who specialises in affairs of the heart. She is also clairvoyant, clairsentient, clairaudient and claircognizant. Ella Rose is also a dream interpreter
Call costs $3.96 per minute GST inc. May receive offers via SMS.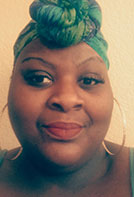 ElderVae, Pin: 2910
Psychic,Tarot
ElderVae is a very compassionate psychic and tarot card reader. She uses the crystal energy tarot as well as crystals to provide guidance on your questions. Eldervae specialises in love and career readings/
Call costs $3.96 per minute GST inc. May receive offers via SMS.