CLAIRVOYANT PHONE READINGS
$3.96 per min GST inc. Maybe Receive Offers via SMS.
CREDIT/DEBIT CARD READINGS
Clairvoyant Readings Phone Readings Australia
Our truly gifted team of Psychic Central Clairvoyant Readers are ready to help you and are available for live Phone, SMS and online readings. Find the answers to all your questions about life, work, lo
ve, or anything else you may be unsure of. Make your future work for you by gaining a clearer (Clair) insight of what it holds. Our gifted team of Psychic Central Clairvoyants and Psychic Readers are ready to assist you Australia wide twenty-four hours, seven days a week via phone, Email or SMS.
What is a clairaudient?

A Clairvoyant (or clairaudient) reader is a gifted advisor or Medium who is blessed with the skill to see clearly (Clair) into the distance of an event into the past, present or future. They have the ability of 'Second site' which is to see clearly into a distant occurrence or an event. This is the gift which enables our Psychic Central Readers to see visions of the past, present and future which would not normally be visible or present to the view of normal everyday people.
How Can a Psychic Reading Help you?
In life, we all want to make the best and well-informed decisions we can, both for ourselves and the people we are closest to. But amongst our ever busy and fast-paced lives, there is forever ongoing distractions which can sometimes cloud our judgement and impede us from making
well-informed decisions which can often lead to further heartache. We all encounter some form of stress in our lives, especially when it involves unanswered questions involving a relationship, family, career and finance decisions as we sometimes tend to dwell on the negative thoughts which can occasionally compile into a major crisis in your life. Which could have been avoided by speaking with one of our highly skilled readers, you will be able to cleanse your mind of any negativity that may be clouding your judgment and make a much better well-informed decision by having a clearer understanding of what is going on in your past, present and future.
Through a detailed Psychic Clairvoyant reading…we will help you to;
– Gain a clearer understanding of yourself by analyzing your past, present and future.
– Make a better-informed decision for yourself and where you want to be.
– Get answers to all your questions about life, work, love, and anything else you may be unsure of.
– Make your future work for you by gaining a clear insight into what it holds for you.
– Get answers to all your questions about life, work, love, and anything else you may be sure of. Make your future work for you by gaining a clearer insight of what it holds.
Who will you Be Speaking With?

Phone Psychic-Central Clairvoyants come from all walks of life, within Australia and from overseas. You can view the Psychic Central Clairvoyant reader profiles and choose the one most suited to your needs. They are humans and not just an automated horoscope reader, so please read their profiles and check their availability in Australia by calling our Psychic Central phone line.
Click Here to view online Clairvoyants
Clairvoyant Experience
Our Clairvoyant readers have years of experience and provide sensitive advice with empathy, clarity and at competitive rates. Psychic Central's goal is to provide you with the right information and options available so you can make the best decisions. Check out our testimonials page for happy reviews from all types of customers.
Speak with One of Our Clairvoyant Readers Today
Take the time to choose and contact one of our truly gifted psychics from the available menu. Contact them now for cheap phone psychic reading on 1300 317 600 $3.96 per min GST Inc (For Australian users Only). Our service may be higher from mob/pay phones. Or for credit card billing, call (02) 9199 5370 to see what the future holds.
How it Works
1. Choose From our Live Readers
2. Call 1300317600 or for International Callers Call (+612)91995370
3. Follow the voice prompts on the voice menu using the key pad on your hand set.
4. Enter your valid credit card details in (All major credit cards accepted).
5. Choose how many pre-paid minutes you wish to purchase from the menu.
6. Once approved, Write down and record your private pin code so you can access and use your left over credits for your next call or at a time that suits.
7. Either choose the available psychic reader you wish to speak with (By entering their pin personal number) or let fate decide and have the next available reader provide you with a reading.
All billing and personal information are not disclosed to any third parties.
[layerslider id="1"]
How To Find A Clairvoyant Medium
Sometimes, life can just really stump you. Some situations you find yourself in simply just do not make sense, even if you wrack your brain for all the possible reasons why things happened the way they did. Most likely, you will just end up more confused, and that can take its toll on the quality of your life because people are naturally not inclined to just let things be.

Ask Your Friends and Family
GO ONLINE
CHECK OUT THE YELLOW PAGES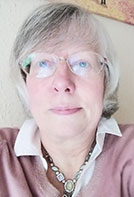 Gail, Pin: 2308
Psychic,Clairvoyant,Tarot
Gail has been doing reading for 30+ years. She specialises in relationship readings but can also focus on family,career or an all round general reading. She can give specific answers using her pendulum to assist. She is a clairsentient empath who can pick up on the thoughts and feelings of those around us but does not connect with loved ones in spirit.
Call costs $3.96 per minute GST inc. May receive offers via SMS.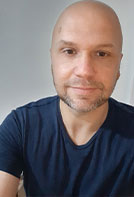 James, Pin: 2334
Psychic,Tarot
James is an experienced tarot card reader. As an empath and being highly intuitive, he's able to pick up on your energy. Caring and considered, he will offer clarity to your situation and help to guide you forward on your life's journey.
Call costs $3.96 per minute GST inc. May receive offers via SMS.
Shirley, Pin: 2699
Psychic,Medium,Tarot,Healer,Spiritual Counsellor
Shirley is a gifted Psychic and Tarot reader and she has been reading professionally for the last ten years. Shirley specialises in emotional issues and relationships between people. Shirley connects with Spirit and Angelic guides as well as her own guide Eli.
Call costs $3.96 per minute GST inc. May receive offers via SMS.
TOP 8 TIPS TO GUARANTEE THE BEST CLAIRVOYANT PHONE READINGS
1. CHOOSE THE RIGHT PSYCHIC.
2. PREPARE YOURSELF FOR THE EXPERIENCE.
3. BE OPEN-MINDED.
4. CREATE QUESTIONS THAT REVEAL MORE INFORMATION.
5. WRITE DOWN WHAT IS SAID DURING THE PHONE READING.
6. BE IN THE RIGHT ENVIRONMENT.
7. LISTEN WELL.
8. ENJOY THE MOMENT.
Psychic Central Reader Juliana (Pin 4006)
Psychic Central Reader Jennifer (Pin 4242)
Psychic Central Reader Heather (Pin 4457)
Psychic Central Reader Diane (Pin - 4283)
Psychic Central Reader Grace (Pin - 4259)
Psychic Central Reader Caroline (Pin - 4362)