PSYCHIC MEDIUM READING
$3.96 per min GST inc. Maybe Receive Offers via SMS.
CREDIT/DEBIT CARD READINGS
Psychic Medium Phone Readings by Psychic Central Australia
The past is gone and future beholds a lot. Every bit of the present is related to the past and the future. To get a glimpse of the future you can take the help of a Medium. The knowledgeable team of physics at Psychic Central will help you explore your past, present and future with their accurate readings. You can find all about your personal and social life through them. They are available via SMS as well as telephone all day throughout the year.

A lot of the present-day situations and happenings are due to something that happened in the past. A psychic helps you to find out the hidden meanings of the current day habits and fears. Let's answer a few questions about psychics.
What is a Psychic Medium?
A psychic medium is a person who is especially gifted and can establish telepathic connection or clairvoyance with the past or future to perceive information that is hidden from the normal senses. A psychic uses different methods to explore the past and look into the future to establish a connection with the current day occurrences. A psychic uses in-depth information from the past, present and future that he has perceived in order to provide accurate answers to the questions asked of them. You can ask them about your work life, love life, luck, success, life in general or even about your near and dear ones.
How Can a Psychic Medium Reader help you?
A medium reads the aura and energy of a person. A psychic medium reading depends on the information collected by the psychic. He can ask various questions related to your life and the people in it.
The questions asked are related to personal, professional and social life to evaluate the possibilities by gaining a deeper insight
into your past and present. The detailed reading helps you to figure out the right decision of the doubts, confusions or unsure situations you might be facing. According to your problems, psychic medium helps you overcome the problems and provide a complete solution.
In what ways can Psychic Central help you?
Psychic Central Australia has a team of very gifted mediums who can look into your past and future to provide intuitive, sensitive and accurate answers to your doubts and questions about your life. They can be reached through SMS (Text) or live phone calls. You can get live consultation and reading. They help to find solutions for all questions with the help of information you have provides them and the very accurate reading they have evaluated.
You can reach them by telephone or SMS. Just enter details such as your name, date of birth and the question you wish to ask the psychic and send it to a specific mobile number. Minimum charges may be charged per message sent. For live phone consultations and readings, you can ask the psychic anything related to your love life, work life, astrology readings, horoscope as well as readings for your family. Certain charges may be applied for consultations and readings.
Take the time to choose and contact the Reader hat best suits your needs from the menu. You can call them now on 1300 317 600 $3.96 per min GST inc for (Australian callers only). Our service may be higher from mob/pay phones. Or for credit card billing, call (02) 9199 5370 to see what your future holds.
How it Works
1. Choose From our Live Readers
2. Call 1300317600 or for International Callers Call (+612)91995370
3. Follow the voice prompts on the voice menu using the key pad on your hand set.
4. Enter your valid credit card details in (All major credit cards accepted).
5. Choose how many pre-paid minutes you wish to purchase from the menu.
6. Once approved, Write down and record your private pin code so you can access and use your left over credits for your next call or at a time that suits.
7. Either choose the available psychic reader you wish to speak with (By entering their pin personal number) or let fate decide and have the next available reader provide you with a reading.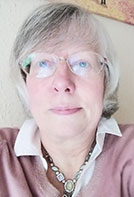 Gail, Pin: 2308
Psychic,Clairvoyant,Tarot
Gail has been doing reading for 30+ years. She specialises in relationship readings but can also focus on family,career or an all round general reading. She can give specific answers using her pendulum to assist. She is a clairsentient empath who can pick up on the thoughts and feelings of those around us but does not connect with loved ones in spirit.
Call costs $3.96 per minute GST inc. May receive offers via SMS.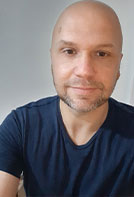 James, Pin: 2334
Psychic,Tarot
James is an experienced tarot card reader. As an empath and being highly intuitive, he's able to pick up on your energy. Caring and considered, he will offer clarity to your situation and help to guide you forward on your life's journey.
Call costs $3.96 per minute GST inc. May receive offers via SMS.
Shirley, Pin: 2699
Psychic,Medium,Tarot,Healer,Spiritual Counsellor
Shirley is a gifted Psychic and Tarot reader and she has been reading professionally for the last ten years. Shirley specialises in emotional issues and relationships between people. Shirley connects with Spirit and Angelic guides as well as her own guide Eli.
Call costs $3.96 per minute GST inc. May receive offers via SMS.
Psychic Central Reader Juliana (Pin 4006)
Psychic Central Reader Jennifer (Pin 4242)
Psychic Central Reader Heather (Pin 4457)
Psychic Central Reader Diane (Pin - 4283)
Psychic Central Reader Grace (Pin - 4259)
Psychic Central Reader Caroline (Pin - 4362)